Re-Pointing & Brick Restoration
Re-Pointing & Brick Restoration by Apex Coating Services
Apex Coating Services offers an expert re-pointing and brick restoration service. We can carry out patch re-pointing where required or complete re-pointing and brick restoration of an entire façade to rejuvenate your exterior walls.
With 29 years of experience, we are committed to working at the highest standards and use only the best materials from market-leading suppliers to transform your property.
Our re-pointing and brick restoration services are professionally carried out by our highly skilled and experienced team who provide an outstanding service at all times.
We are Trustmark accredited so you can rely on our reliable and trustworthy tradesmen. As part of this scheme, we offer insurance backed guarantees with a solution that is ideal for your requirements and budget.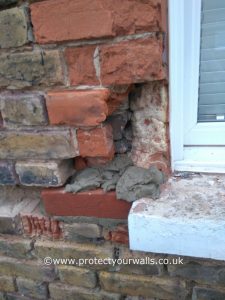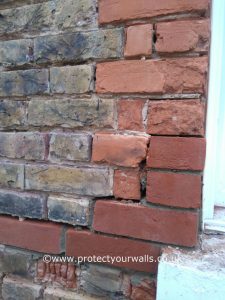 What is Pointing?
Pointing is the mortar between bricks. Re-pointing involves renewing the pointing between the bricks using mortar. Newer properties typically have cement mortar but older buildings are more likely to have lime mortar. It is very important to use the correct type of mortar when re-pointing a building, particularly on older, solid wall properties.
Weathering and decay cause voids in joints between masonry over time and wears away the mortar. Re-pointing is essential to retain a building's stability and appearance and protect against water ingress. Pointing provides an element of weatherproofing to a façade and is vital to the structural integrity of a building.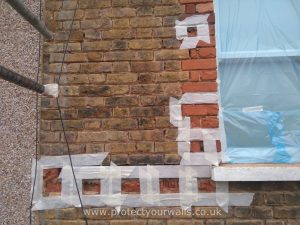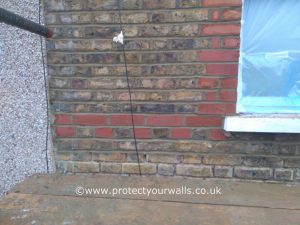 Pointing Styles
Pointing can be done in many styles. The chosen style most often comes down to the client's individual taste and what will best suit the building. Pointing styles include:
Bucket Handle – formed using a jointer that is half round or circular. Pull the tool along the joint in contact with the edges of the bricks on either side.

Weather Struck – created using trowels, the inset edge of the joint is not exaggerated but has a forward edge finish on the edge of the brick.

Flush – mortar is pressed into the raked joints and completed flush with the edges of the bricks.

Recessed – mortar is pressed back about 6mm from the wall face.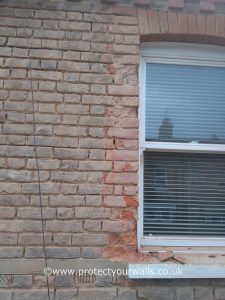 Brick Restoration
Brick walls deteriorate over time due to any number of reasons including poor repairs, neglected maintenance, design and workmanship issues, low-quality paints and sealants, crumbling and spalling of bricks due to frost action, and cracking and bulging caused by tree roots.
There are multiple techniques used to restore bricks, each of which will depend on the condition of the exterior wall, personal preference, and what would best suit the building. These include:
Carefully take the dilapidated brick out and turn it round to hide the decay

Build-up or make-up the decayed face of a damaged brick using mortar

Replace missing bricks – all replaced bricks should match the size, colour and texture of existing bricks

Cut out and replace severely damaged bricks that cannot be salvaged another way
Project Gallery
Browse our gallery below to view some of our recent re-pointing and brick restoration projects or check out our case studies here.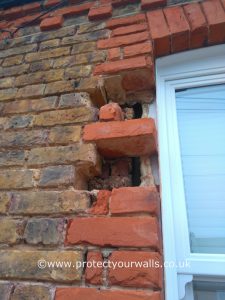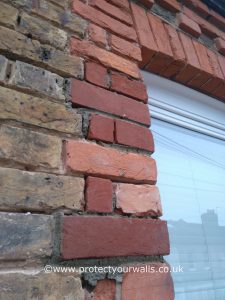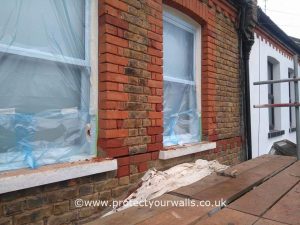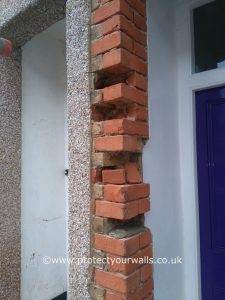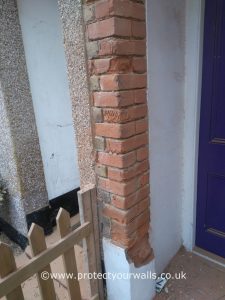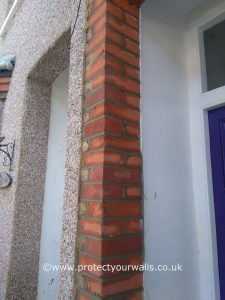 Contact Us
If you have any questions regarding our re-pointing and brick restoration services or you would like to organise a free quote, please contact us on 0800 145 5161 today.